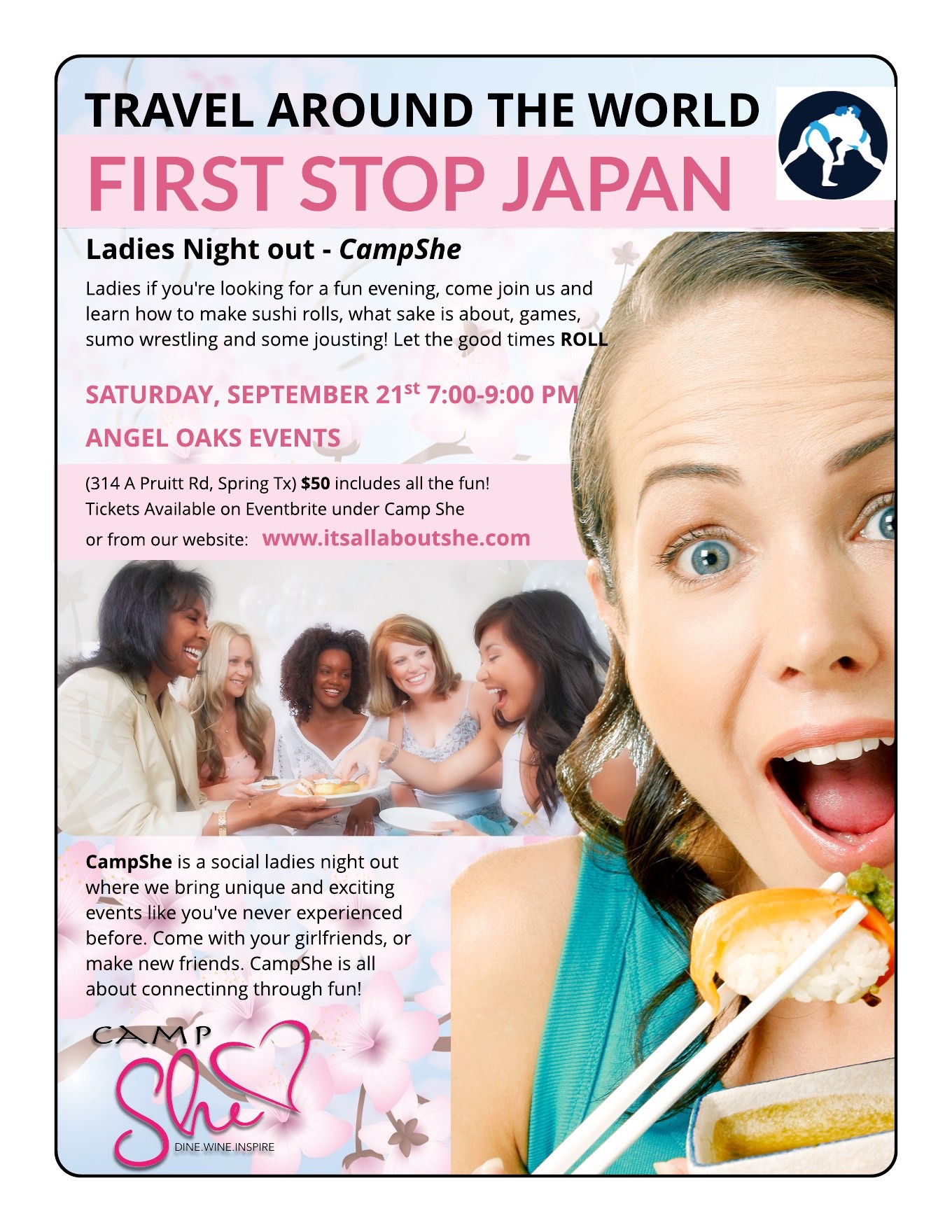 Around the World - Japan
This is our new series called around the world, our first stop Japan. Come join us and learn how to make sushi rolls, what sake is about, Sumo wrestling, and some Jousting just because its fun.
Drinks, Dinner, Prizes, games, Swag bags. Lots of funnnnnnnnn
Event at Angel Oaks Events
Saturday, September 21st.
7:00 PM - 9:PM